Smartapp PLANNER™, FIELD™, SAFETY™ and PRO™ are all powered by the first-of-its-kind Fusion Platform that brings Agile Construction to life.
Designed and built from the ground up to seamlessly integrate software and hardware for the jobsite like never seen before. We empower project teams to transform the way they plan, dispatch, track, and most importantly, automate the work they do. With a modern, lean, agile construction paradigm, we've designed a holistic platform where with the convergence of software, hardware, IoT, mobility, blockchain, Cloud, AI, and no-code, redefines the boundaries of jobsite automation and safety.
Software

Blockchain

IoT

AI

Hardware

Cloud

Mobility

No-Code
Why do you need a Fusion Platform?
Investment in construction tech has more than doubled in the past decade.
These investment trends, coupled with end users' frustration with integrating the proverbial sea of point solutions, have driven a clear shift toward the development and launch of integrated platforms rather than point solutions.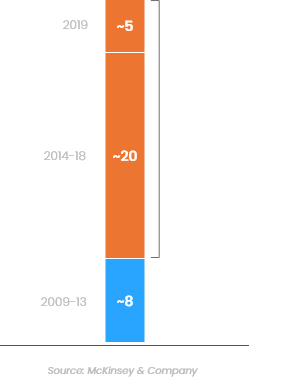 Talk to one of our Success Experts about Bringing the Power of a Fusion Platform to your Jobsite.
Schedule a session