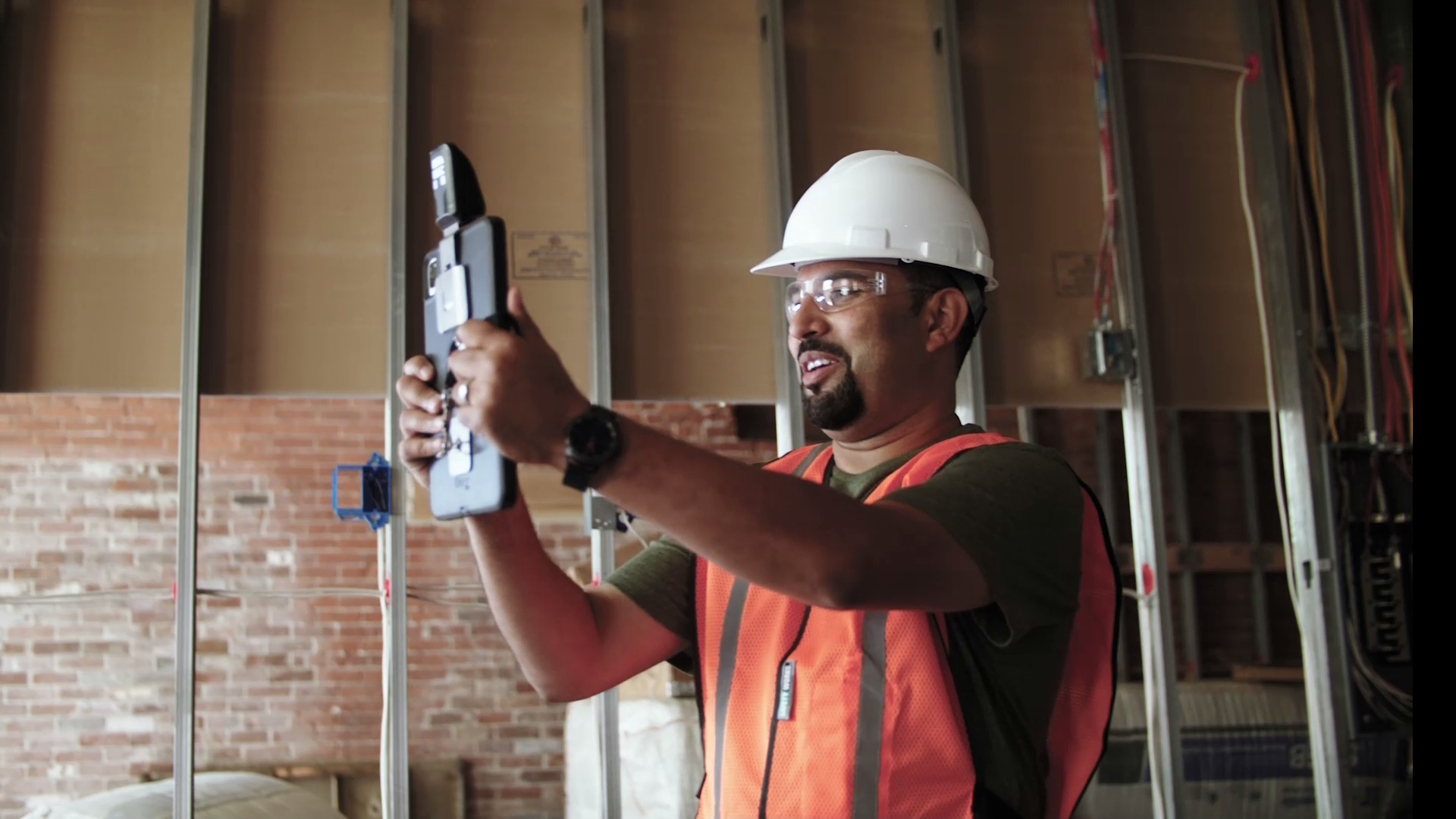 $595/mo
Fixed per project
Field updates can be chaotic. Document revisions can run wild. But the work shouldn't. Smartapp FIELD™ comes with all the drawing, BIM view & markup, field communication, documentation (RFIs, Punchlists, Submittals, etc.) and mobility features that ensure complete accuracy of information for everyone all the time - whether they're in the office or on a jobsite with no connectivity.
Unlimited

Unlimited

Unlimited

Unlimited
FEATURES
Document Management
A centralized team Project DRIVE with a Google Drive-like interface makes it easy for the entire project team to always have the latest drawings & files when they need them, on any device (mobile or desktop) from the jobsite or remotely.
Multi-party Sketch™
View & markup drawings, BIM, photos, and more in a multi-tab, multi-party, presence-aware real-time Sketch™ with built-in chat, comment, LiveHuddle & LiveLink audio/video communication between the jobsite & office team.
Mobile - Work Offline
Access the latest drawings, files, RFI's, tasks, schedules and more from any mobile device, anytime, even when you're offline. While offline you can also view & markup drawing files or create new sketches. Works with mobile tablets and phones, iOS or Android.
SmartPins™
Pin RFI's, Punchlists, Tasks, Photos, 360 images and other items easily to your Drawings & Sketches. Allowing you to get the truest representation of your building's structure and spatially related "SmartPinned" items.
Project DRIVE

A Google-Drive like document management system with unlimited storage that gives everyone on your team real-time access to the latest version of every project drawing, progress photo, video, BIM model and more.

Smartapp Sketch™

View & Markup 2D drawings, 3D BIM models, 360 images, progress photos, videos and more from the jobsite on any mobile device, whether online or offline, in a powerful yet easy-to-use real-time multi-party, multi-tab interface.

SmartPin™ RFIs, Punchlist & more

Beyond the power to just view & markup, Sketch™ allows you to pin RFI's, punchlists, and more directly to 2D drawings, BIM models, 360 images, and progress photos.

Templates & Symbols

Easily extend the power of Sketch™ with custom templates and symbols to quickly create standardized new As-built and Field condition Sketches anytime, anywhere, any-device online or offline.

AUTOGEN Drawing Log

Instantly view your latest project drawings from mobile devices at the jobsite or any desktop browser. Built-in one-click Drawing Log Report allows you to easily assemble a digital report & file package for easy download, printing or sharing.

OCR Upload Wizard

Uploading & cataloging your drawing sets can be time-consuming, but not any longer with our built-in OCR auto-catalog & link upload wizard. Auto-linked drawings allow users to easily jump from one drawing to the next in Sketch™.

Rev & Version Control

With built-in date & time stamped revision & version controls, never lose track of previous versions and chain of custody of all Project files. Secure privilege settings allow you to control what team members can see, edit, or update with a complete audit trail.

Machine Learning

Finding the latest progress photos when you need them has never been easier or faster with built-in AI Machine Learning powered search. Imagine with words like "elevator shaft" or "trench" having FIELD™ do the work to find all files that match.

Map Mode

Some Projects need the power of GIS and our built-in Map mode does exactly that. See your People and Smartitems spatially overlaid on a Google Map, tracking their location from any mobile devices in the field or desktop browser.

AR Mode

Imagine the power at the jobsite of knowing "virtually" everything that was pinned, installed, inspected around you at all times. With FIELD's built-in AR (Augmented Reality) mode you need not wonder anymore.

VR 360 Timelapse

360 photos are a great way to tell what's there now. But with FIELD™ we put the power of "motion over time" at your fingertips. Imagine your team members instantly immersing & navigating virtual Timelapsed 360 progress JobSite locations.

GeoCAD

Clip Areas from Map and create a calibrated Sketch session. Then use the power of your device GPS and current location to accurately add markups and SmartPins onto your sketch. Achieve the most accurate Asbuilt !
What's included?
Everything from PLANNER™

FIELD™ comes with all the advanced digital planning board & scheduling capabilities of Smartapp PLANNER™.

More details

All FIELD™ Features

FIELD™ is packed with all the view & markup, drawing, BIM and field documentation features you need for complete jobsite-to-office seamlessness.

View again

Pre-packaged Apps

FIELD™ comes with an additional 9 pre-packaged field reporting apps:

RFI
Punchlist
Submittals
Bid Packages
Site Readiness
Quality Checklists
Safety Inspections
Safety Incident
Accident Reports

Fuse Tracker
Street Light
Gas Valves
Pole
As Constructed Sketch
Manhole
Punchlist
Safety Incident
Accident Reports

Bridge Inspections
Field Compaction Test
Site Clearance Tracker
Moisture-Density Test
Punchlist
Site Readiness
Quality Checklists
Safety Inspections
Safety Incident
Accident Reports

Solar PV Checklist
Wind PV Checklist
Field Compaction Test
Site Clearance Tracker
Site Readiness
Long Lead Items
Safety Inspections
Safety Incident
Accident Reports

Add-ons & Connectors

FIELD™ comes with free connectors that keep your project data integrated with:

AutoCAD ™

Revit ™

Live Collaboration

Packed with real-time multi-party collaboration tools to ensure the team is always in sync and the work is always aligned.

LiveLink

One click built-in project team live video calls connect members anytime. Jobsite mobile users can quickly share on-site issues from their device camera.

LiveChat

Quickly resolve issues on the fly with LiveChat and avoid costly delays. Instantly start LiveChats with online project team members from anywhere on any device.

LiveHuddle

LiveHuddle transforms your daily planning, progress & drawing review meetings into collaborative real-time "SmartBoard" experiences.

LiveSupport

We know your time is money and the help to get the job done should be at your fingertips. With our 24x7 LiveSupport Team, it always will be.