INCLUDES ALL THE FEATURES OF PLANNER, FIELD, SAFETY
AND PRO TOGETHER IN ONE POWERFUL CONNECTOR.
INTEGRATION SUMMARY
An instant integration of all your critical Procore project data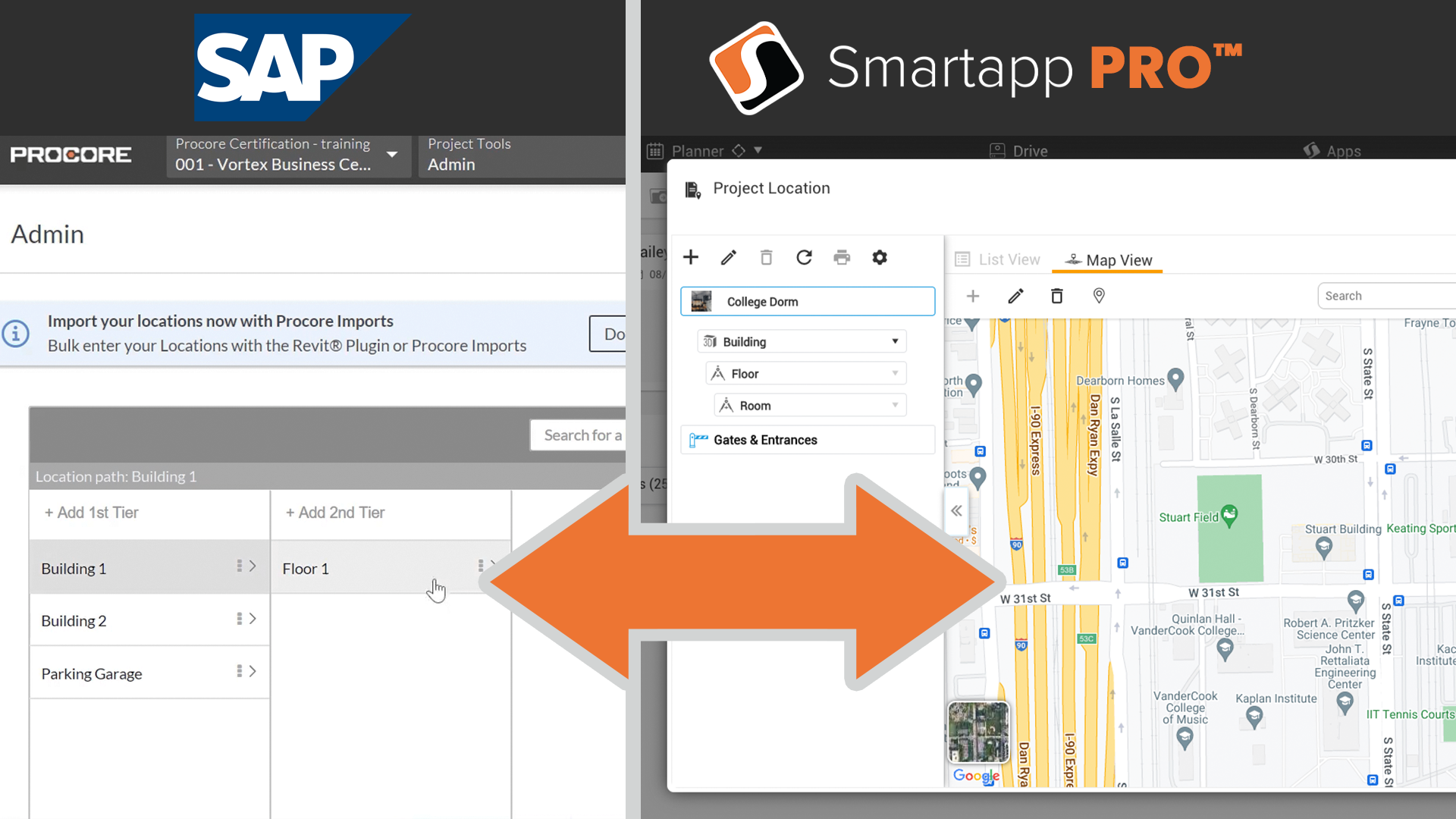 Sync Location
All your SAP project locations are instantly available for you to use in PLANNER™ for all your Last Planning needs.
Sync Project team
Save time and have all your project info, project companies, trades and team members automatically available in PLANNER™ for you to start scheduling work.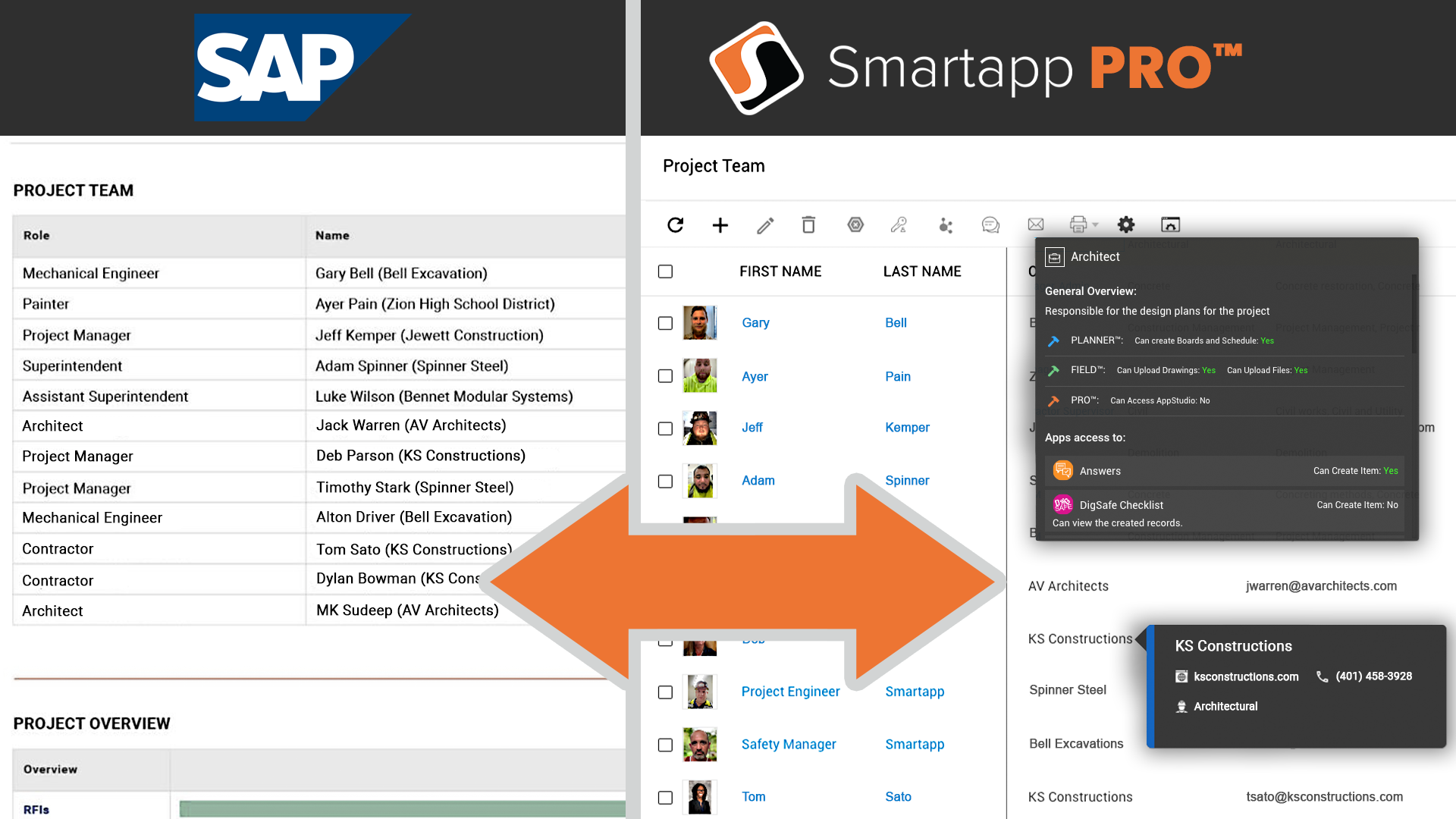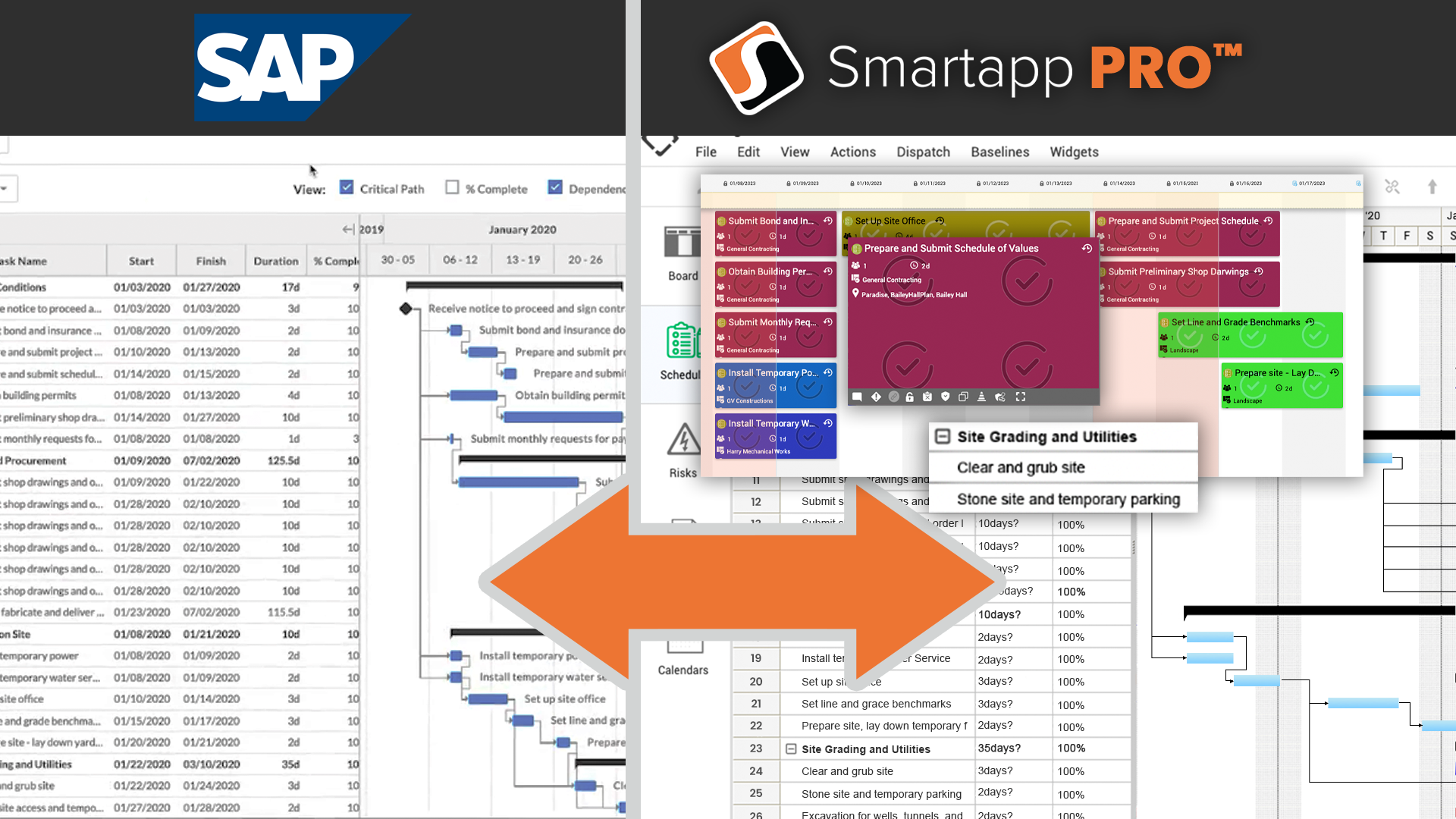 Sync Project schedule
All your schedule updates automatically sync to your SAP schedule view. All your PLANNER™ and CPM updates automatically publish to your Procore schedule view.
Sync Budget
Import, edit or update all your budget data from your SAP project, along with our features like budget manager, budget calculator, and more!
ADD HARDWARE TO YOUR INTEGRATION
You can also add one or all of our Smartapp™.com Hardware
bundles to your subscription!