Back to all connectors
SMARTAPP SAFETY FOR PROCORE™
Maximize your Procore project by adding on Smartapp's industry-leading jobsite safety management capabilities. Our Connector allows you to leverage your existing Procore project data to hit the ground running!
Procore App Version ID: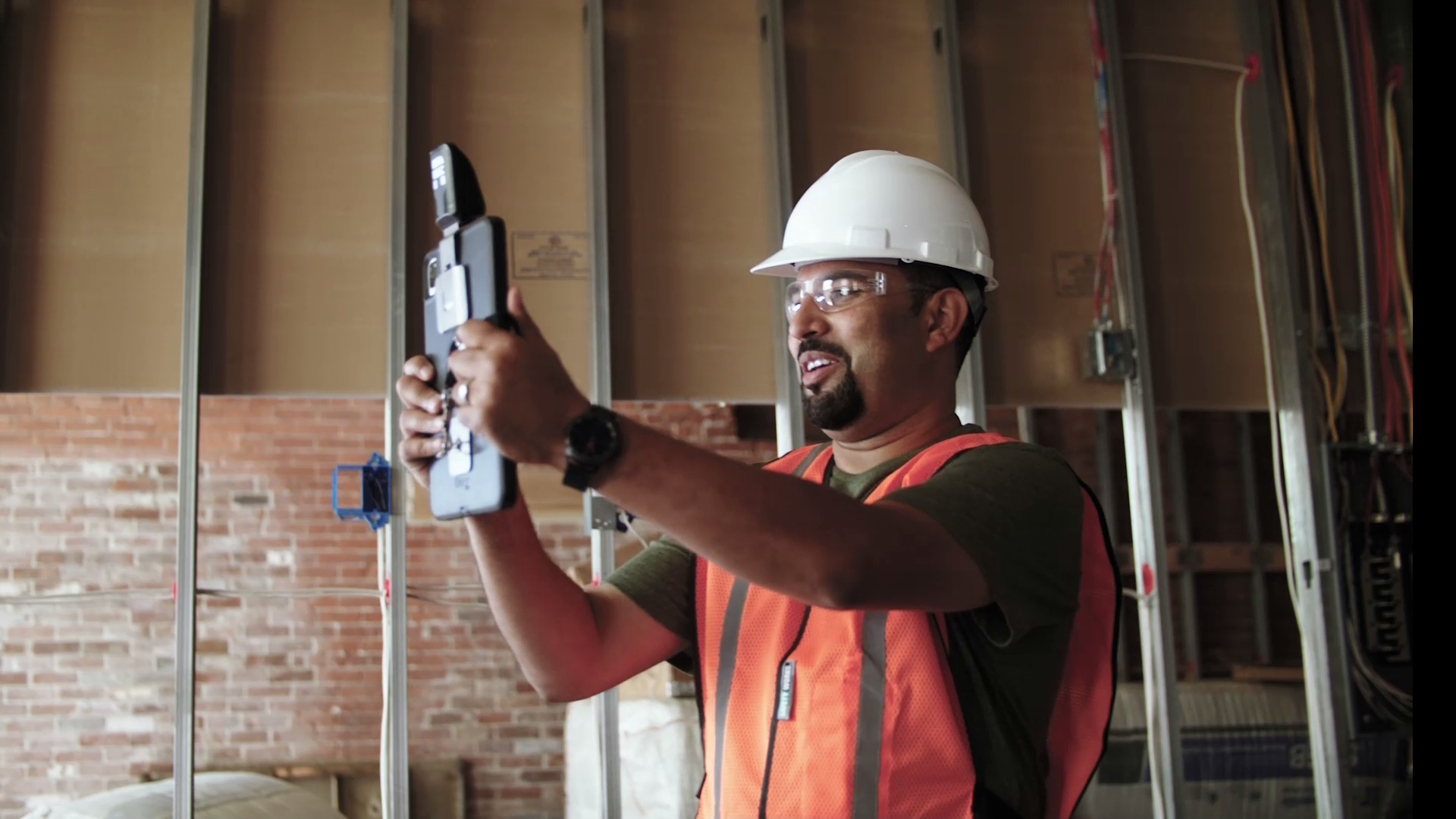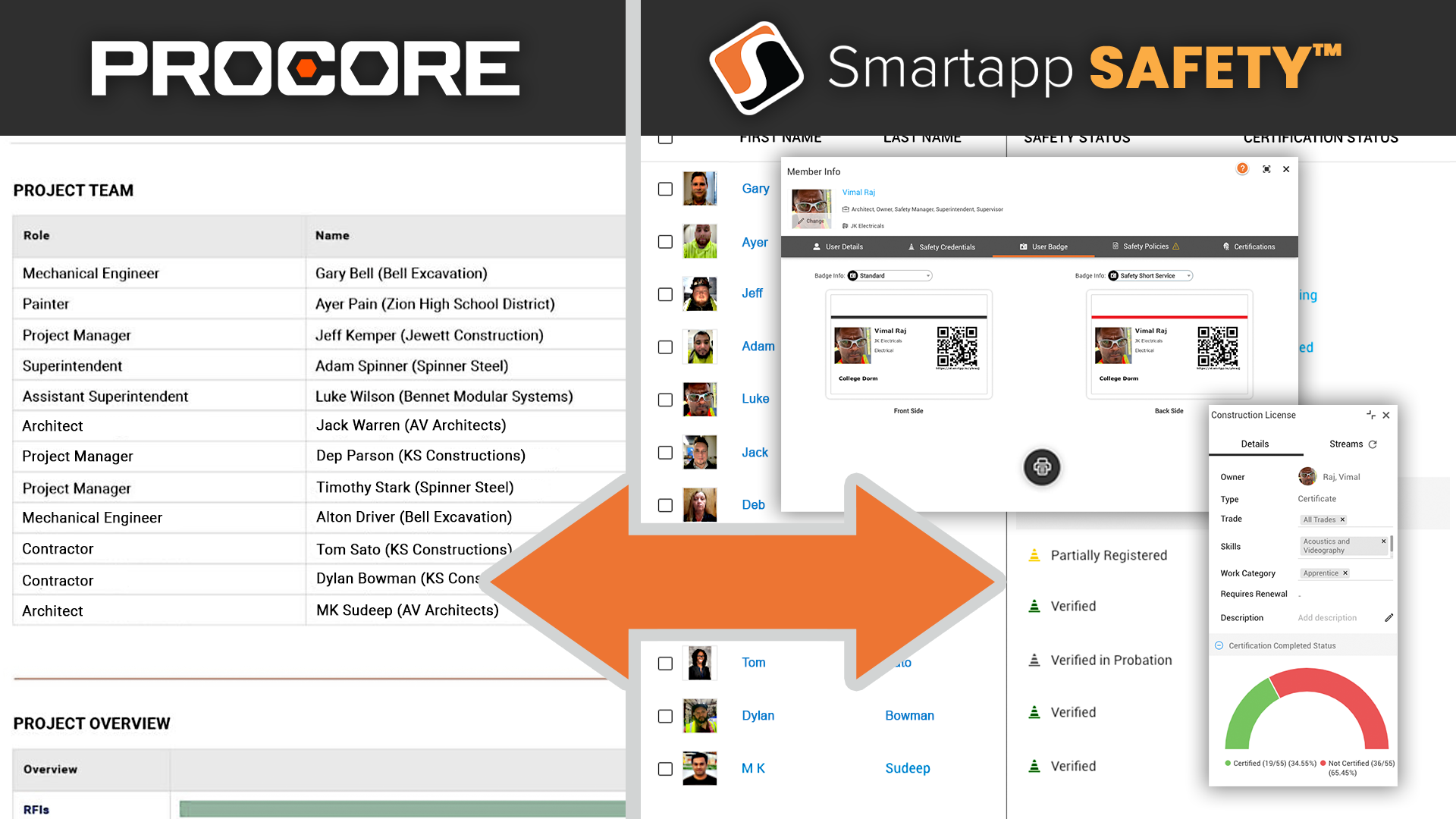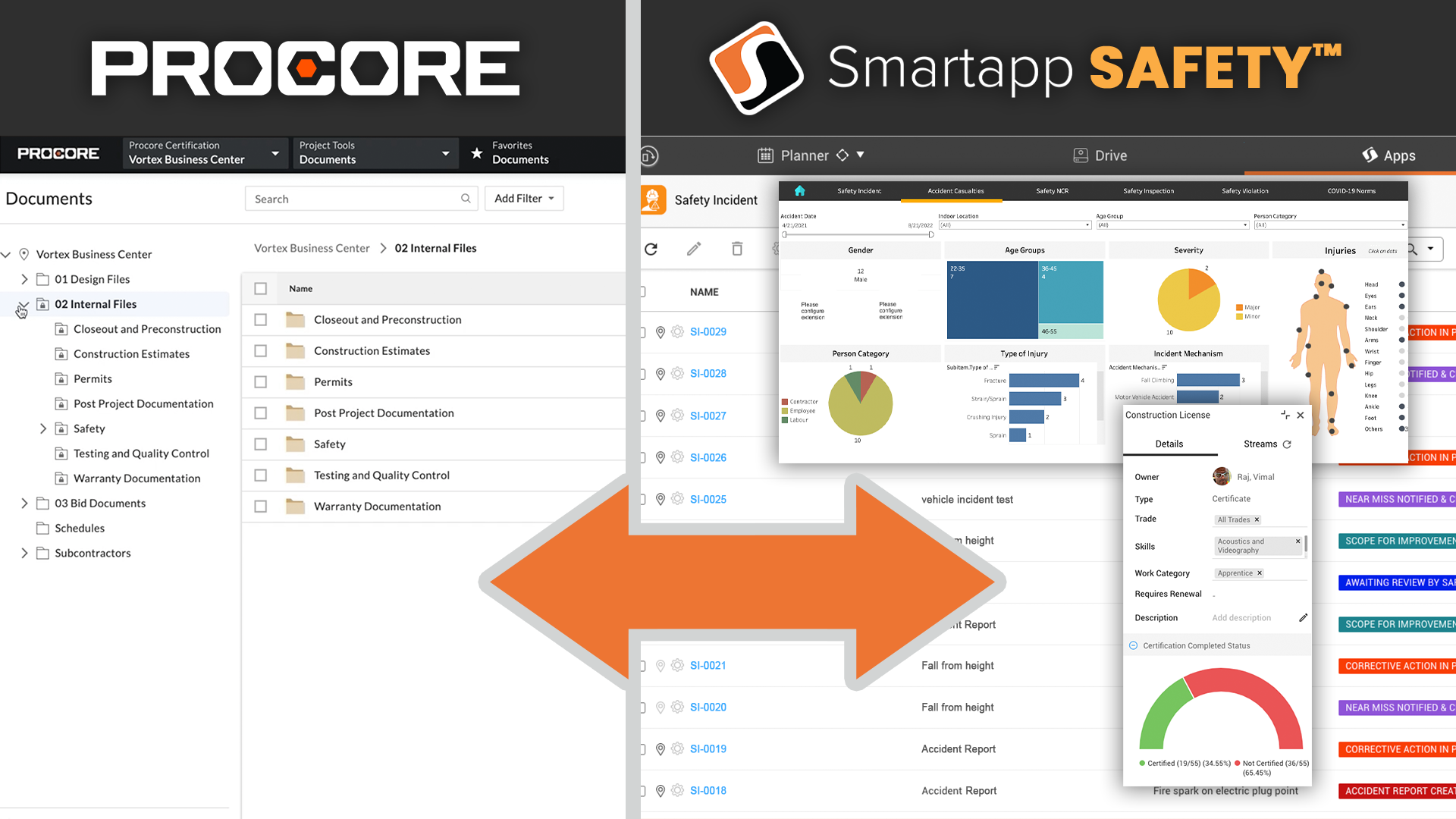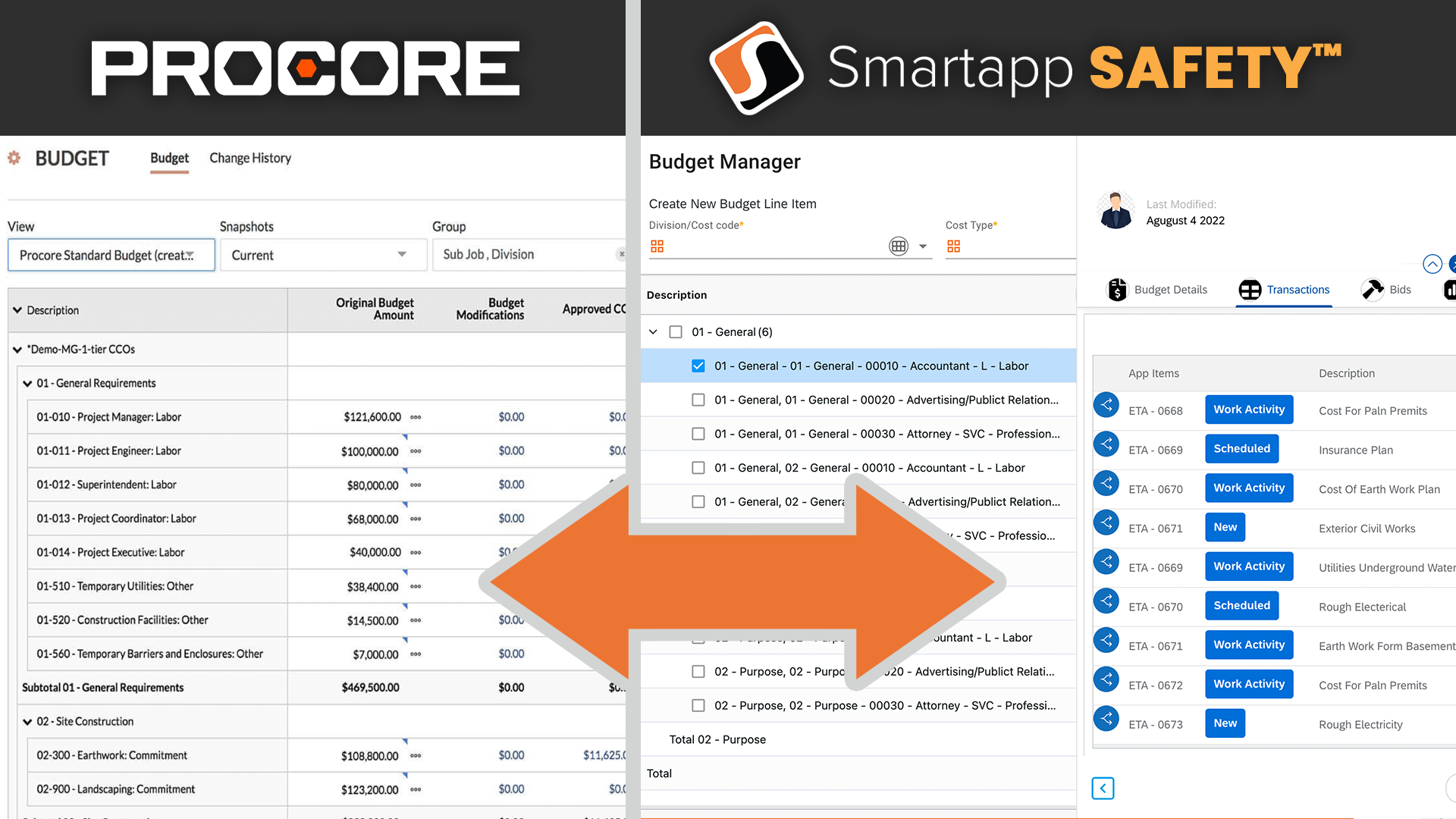 UNPARALLELED SAFETY MANAGEMENT FEATURES FROM
SMARTAPP SAFETY™

Multi-language Worker Onboarding

Automated STA/JHA

Safety Bulletins & Alerts

Incident Tracking

Safety Policy & Certification Tracking

Safety Plan Analytics & Reports

Short-service Worker Tracking

Ready-to-use Safety App Suite

Unlimited STA & Permit Tracking

Unlimited Worker & Visitor Monitoring

Unlimited Users

Unlimited Construction Value
INTEGRATION SUMMARY
An instant integration of all your critical Procore project data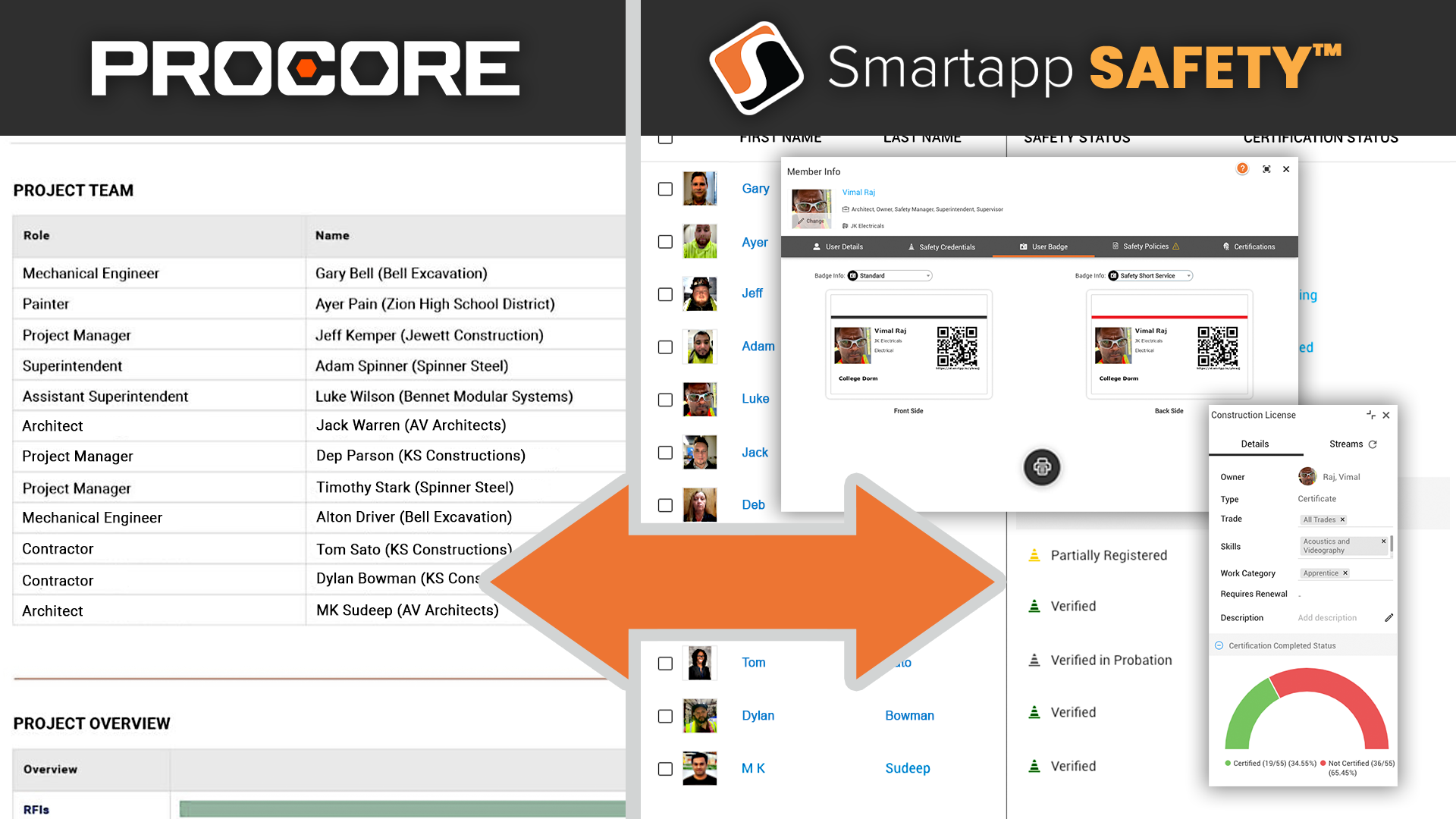 Sync Project team
As you onboard workers in SAFETY™, have those workers and companies automatically added to your Procore project team.
Sync safety documents
Critical safety documents created in SAFETY™ for alerts, bulletins, STAs, Safety incidents, can save to your Procore drive folders.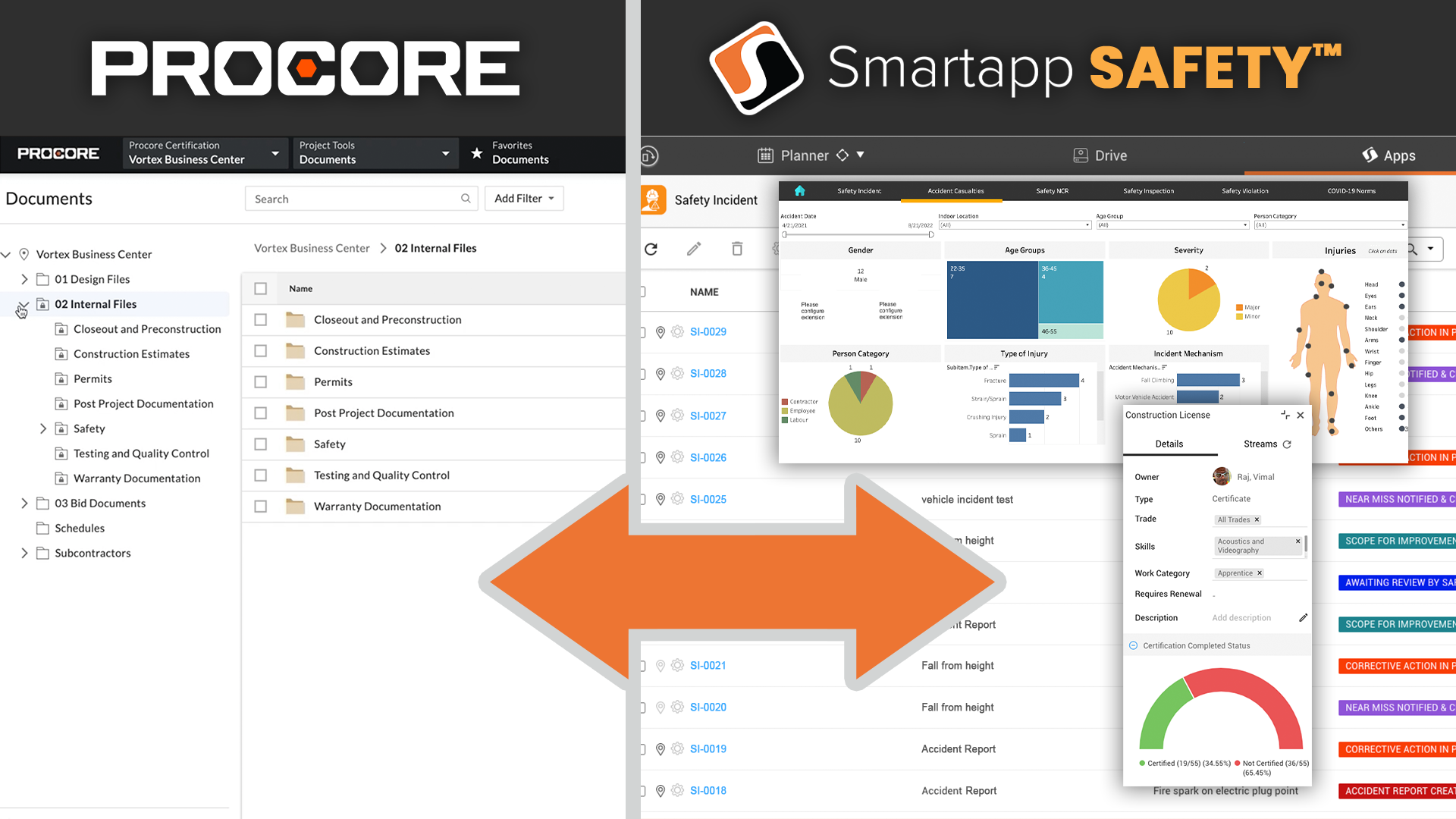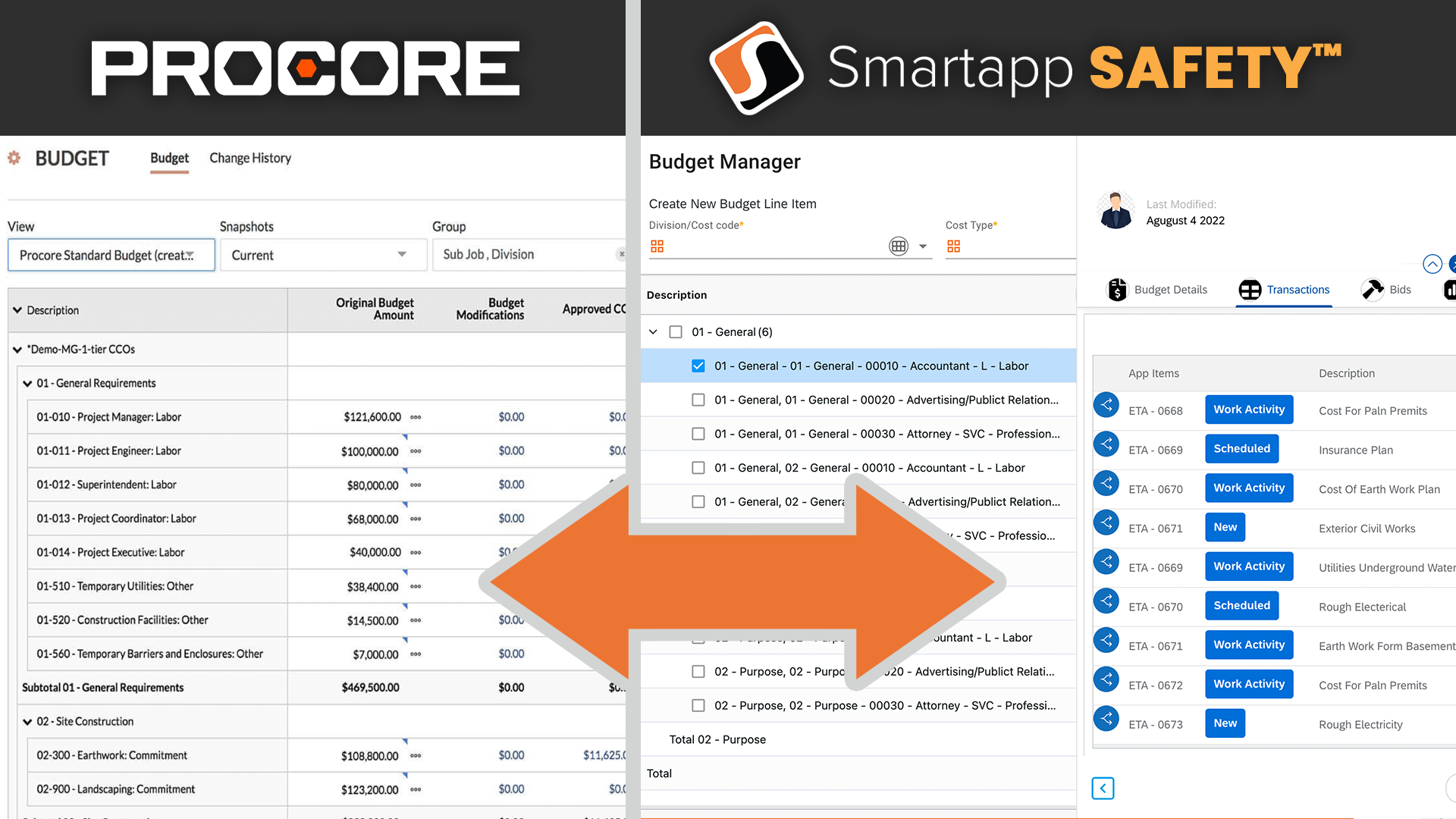 Sync Budget
Import, edit or update all your budget data from your Procore project, along with our features like budget manager, budget calculator, and more!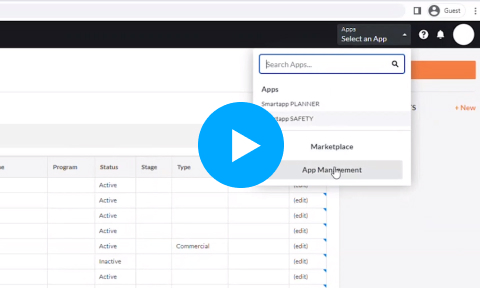 Here is a quick video to guide you on How to Install, License & Use the Connector from within Procore
ADD HARDWARE TO YOUR INTEGRATION
You can also add one or all of our Smartapp™.com Hardware
bundles to your subscription!